HAROLD
Age: 11yrs
Temperament: Laid back
Dogs: Could live with an older calm female
Cats: Yes
Children: 10yrs plus
Hello - My name is Harold.
I have had a funny old time of it recently - my previous owner moved out of our house and left me behind outside on the street! Well I didn't know what to do so I wandered about a bit but not far from where I used to live as I thought they may come back?. It was cold on my own though and after a couple of weeks I was very hungry so I asked a lady if she could help me and she called someone called a Dog Warden who took me to some kennels. That is where Senior Staffy Club found me and they took me in to a lovely foster home.
Its nice here I have a couple of cat friends who I don't mind I even let them share my sofa - which is of course all mine now. I quite like my crate and will happily go in there for a snooze. I am good in the house - its lovely and warm and cosy.
When I came to the foster home I didn't feel well and so they took me to the vets. The vet person did some tests and said I have something called Cushings Disease (personally I thought Cushings were for lying on?). This means I have to have a regular tablet - you can read more about it here
http://www.canine-cushings.co.uk/
Now I have my tablet I am much better and hope to be so for a long time yet. Senior Staffy Club can talk to you about this more if you ring to enquire about me and may be able to help towards the cost of medicine if required.
Enough about that and more about me - so I am looking for a nice warm comfy home, where I can have a few walks - although I am not too bothered about going far and would prefer to avoid the rain please! Some treats would be nice. I may like to live with an older doggy friend but I think we would need to meet first - you cant rush these things you know! Cats are fine with me and older children would be best say over 10yrs.
So pick up the phone and call Senior Staffy Club or email them (it tells you how below) - don't miss out on me!!
http://www.seniorstaffyclub.co.uk/Pages/Harold.aspx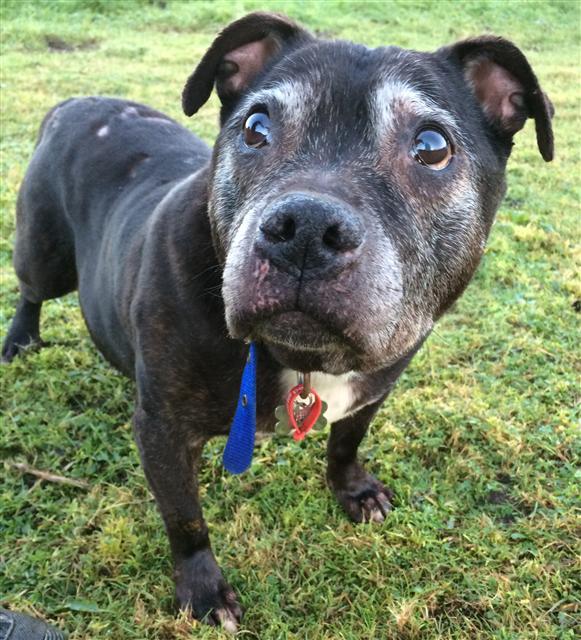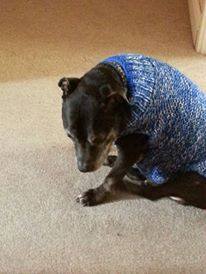 Hello, Harold here. I'm feeling a bit shy as I've never done any modelling before... I have a new garment, and I've been told I've got to model it for you, for all the senior staffy gentlemen out there... so, what do you think? Oh, and while I'm here, can I just say that I have a lovely foster home, but I'm still looking for my forever sofa? Don't forget! You can read more about me on my page:
http://www.seniorstaffyclub.co.uk/Pages/Harold.aspx
Harold is now adopted


---
Permissions in this forum:
You
cannot
reply to topics in this forum