A friendly boy he is lively and loves his walks and playing with a ball but at the same time appreciates a cuddle. He can be selective with his doggy friends but has walked nicely with male and female.
Assessment - Has animal had a thorough assessment?: Yes - Sergi has been in kennels with us since November
Sergi 8 plus is struggling with life in kennels he has lost a lot of weight. He has had blood tests at the vets which have shown nothing untoward and is currently on probiotics to try and help him. He is however still lively and enjoying walks so it is believed to be kennel stress. We are very concerned for him and real need to find him a foster home.
He may be able to live with a female dog but they would have to meet first to see how they got along so although he can be fostered anywhere in the UK any potential foster with a female dog needs to be able to come and meet Sergi first.
Any children should be 10yrs plus.
If a pet free foster Sergi can be transported anywhere.
Please can anyone help Sergi?
Sergi has now got temp foster but is still looking for his forever home.
Hi, it's Sergi here, chilling on my new foster sofa. Look into my eyes.... wouldn't you like to take me home with you to adorn your sofa like this? I'm a very good boy! I like my food, but that's because I was very thin before in the kennels, where I didn't really like it. (It can be quite lonely, you know.) I have a new red ball to play with. And I'm having some lovely walks out in the country. But still, I can't stay here forever... so maybe you'd like to meet me? You can read more about me here:
http://www.seniorstaffyclub.co.uk/Pages/Sergi.aspx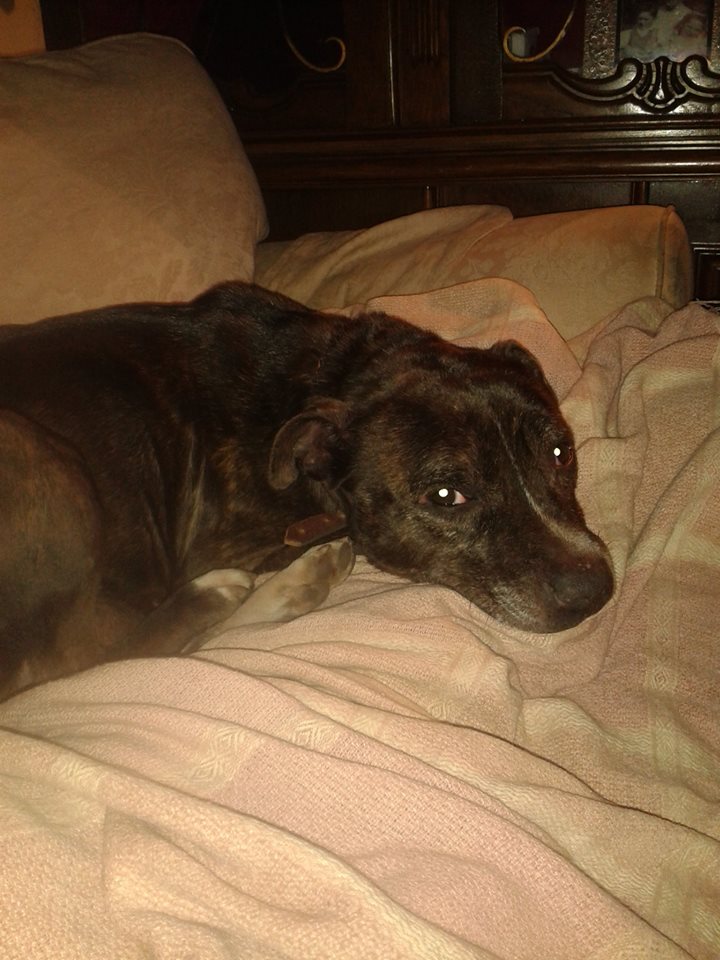 Sergie is in forever foster
now so thought best upsate
Similar topics
---
Permissions in this forum:
You
cannot
reply to topics in this forum