i have lots of pictures of martha but one is on our web page under bull dogs we have been trying to find martha a home now for weeks she is a 3 yr old british bull dog brindle colour she is fantastic with children of all ages can be a little stubborn with other dogs but quite happily lives with antoher bull dog my own frank and 2 bull terriers and plenty of fosters to she doesnt like being sniffed at her back end she has a undershot jaw this dont casue her no pain or stop her from eating just adds to this girls character one of her eyes is cloudy but this has been seen to and she will need regualr drops fo this she has been spade the drops viscotears are now being but in once every other day she is a funny girl with lots of love to give when you shout her name she comes with wigglie bum to you and rolls over she so deserves a home of her own, you do have to fill in our application form and you do have to have a homecheck and there is a fee as theses dogs are expensive and the fee just plows back into the rescue she has been spade 2 weeks ago and is so so ready for a home please can you help find this loving girl a home all on her own i will email kathy some pictures of her to go up she sure is a sweet heart thankyou
How could anybody not love this girl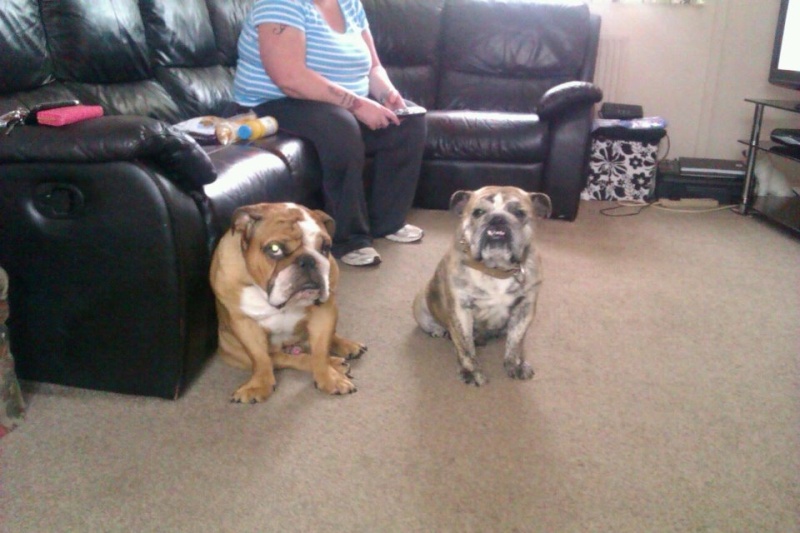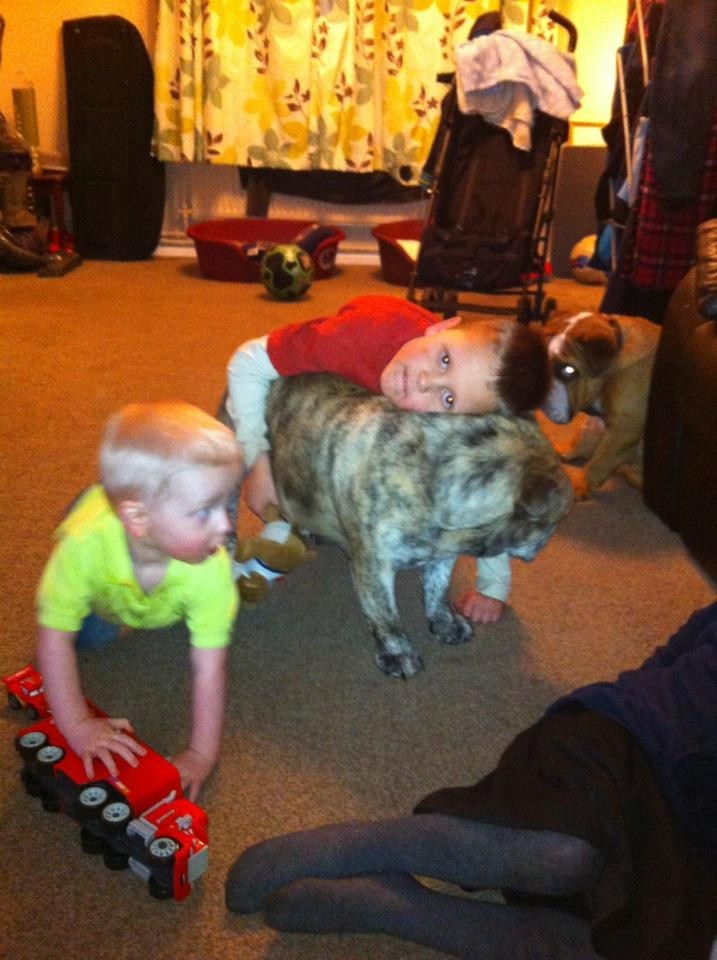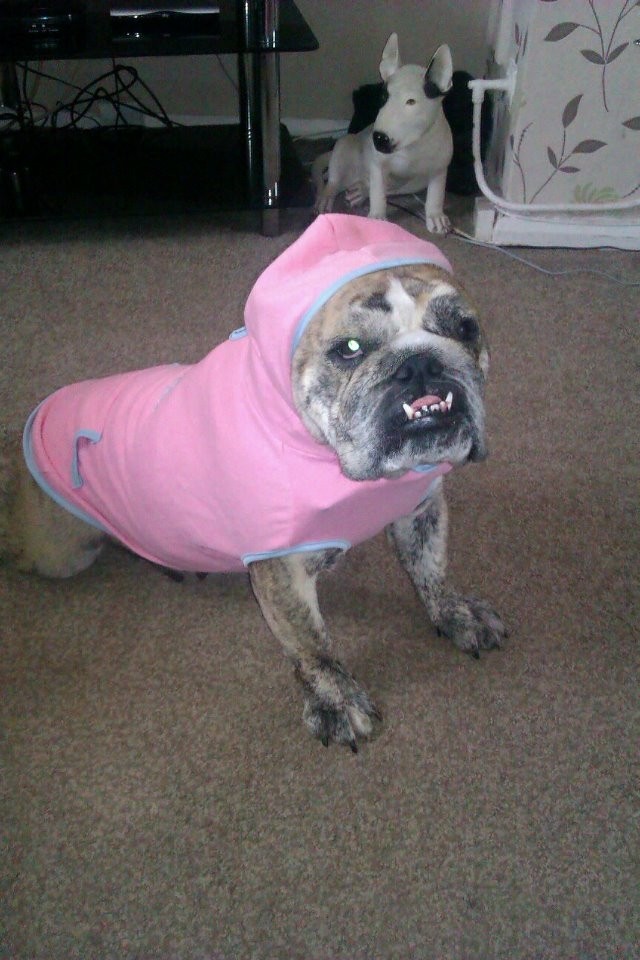 I actually did a homecheck for Homeless Hounds who had a male bulldog and they wanted another dog but all the rescue dogs they tried didn't get on with him ... not cos he was aggressive ... he was lovely ... but because he snorted and puffed as bulldogs do .... and the dog who was being introduced was really wary of him and would have a go.
I haven't kept their info as they said they were giving up on trying cos they'd tried him with 5 non bulldogs.
Will ask Jen if she still has their contact info as they were a good home.

mole

Member




Posts

: 8924


Join date

: 2009-07-29


Age

: 63


Location

: Lancs/West Yorks border



My mum has 2 beautiful bulldogs and they both make weird snorty snuffling noises constantly... just chattering away bless em!
what is weird is my bull dog frrank makes horendus noises but martha doesnt strange she is a real real sweetie


Similar topics
---
Permissions in this forum:
You
cannot
reply to topics in this forum